Check out some of my new releases:


QUIRKY BLUES II
, SCD947, some unusual takes on the standard blues forms

BLUES ON THE LOOSE
, SCD894, rockin', stomping', guitar-driven pieces that will push your productions

DELTA BLUES
, SCD804, traditional down-home Delta blues, featuring the talented Annie Raines on harmonica, the "real deal"

ELECTROBLUES
, SCD854, co-produced with Gregg Allen, these tunes take the blues to the edge and back, lots of attitude here!

COUNTRY TALES
, SCD723, down-home heart-felt music of the West to take you to the wide open spaces


ALL THE BEST!
STAY SAFE AND GET VACCINATED!
LET'S BEAT THIS VIRUS AND GET BACK TO WORK AND A HEALTHY ENVIRONMENT!



Now out on SONOTON is my most recent recording, partnering with Billy Novick,
VINTAGE JAZZ
, SCDV664. A follow up to the award-winning "Bopology" from the JAZZ COOL release, it showcases original tunes in the mode of the classic jazz from the late 50s and early 60s....think Miles Davis, John Coltrane, Horace Silver, Cannonball Adderly, and you've got the idea. Featuring Mark Soskin (former pianist with sax great, Sonny Rollins), and a host of well-seasoned professionals, if this is your bag, you will dig it! Guaranteed!

Recent recording for the SONOTON Library includes
ELECTRONIC GROOVE ATMOSPHERES
SCDV569, a series of ethereal electronic moods for science & research, documentaries and reality TV, etc. Check it out at
www.apmmusic.com
. Or you can purchase it on iTunes, along with some of my other releases!


I am very pleased to announce that Billy Novick & I were awarded the inaugural
Mark Award
from the PMA (Production Music Association) for composing and producing the
"Best Jazz Track"
in production music! The track "
Bopology
" is available for licensing through the Sonoton Music Library, represented by Associated Production Music (APM) in North America. The founder and co-owner of Sonoton, Gerhard Narholz, was awarded the Hall Of Fame Lifetime Achievement Award at the Mark Awards as well. All in all, a great day for SONOTON and APM!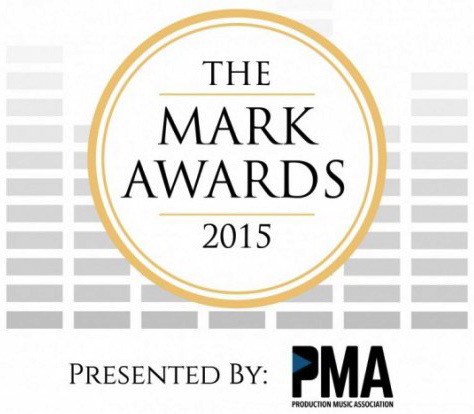 "
The
Production Music Association
, the industry trade group for the production music community, announced its first annual "Mark Award" winners for Excellence in Production Music. The awards were handed out September 9, 2015, during the Production Music Conference in Los Angeles.

Named in honor of the late Andy Mark, who was a music library owner and a founding member of the PMA, the Mark Awards recognize the very best in production music in 17 categories.

Best Jazz Track: Bopology

Composer: Bill Novick and Paul Lenart"


Click
HERE
to hear "BOPOLOGY"!


To see more about all of the winners, click the link

http://www.newscaststudio.com/2015/09/14/production-music-association-announces-mark-award-winners/

Recently released:
COUNTRY, BLUES & BLUES ROCK
SCDV475,
"a collection of various guitar-oriented titles covering several genres." This CD was a lot of fun to record, and it comes through in the music, and it will come through in your productions! Check it out!


Asoociated Production Music (APM)
, the US rep for the SONOTON Library, has recently upgraded their website,
www.apmmusic.com
! I encourage all who are looking for samples of my music to visit the site and preview the music. You will be able to hear everything that I have written and produced over the past 24 years! Happy Listening!

Here's a partial list of some of the recent television shows using my productions:

THE OFFICE
PAWN STARS
FRIENDS
ARETHA FRANKLIN (BIOGRAPHY on A&E)
THE ROLLING STONES (BIOGRAPHY on A&E)
KATIE
CHASING CLASSIC CARS (Discovery Channel)
PORTLANDIA
PIONEERS OF TELEVISION (PBS)
THE VAMPIRE DIARIES (NETFLIX)
CAMELIA LA TEXANA (NETFLIX), new Spanish-language telenovela


Check out the
Client List
tab for the complete listing!


Recent SONOTON releases:

BLUES ROCK GUITAR,
SCDV359: rockin' blues guitar

WORLD WAR I - CENTENARY 1914-2014, VOL. 2,
SCDV396: period pieces
Check them out at www.sonoton.com

The new SONOTON release
TIME
SCDV355,
includes 8 pieces of original music by Paul that explore the elements of the passage of time.


QUIRKY CAJUN & BLUEGRASS
SCDV 329. Featuring some of Nashville's hottest players, and including some unusual takes on some of the classics, like Beethoven's Fifth, Mozart's "Rondo all Turca", and "Hail to the Chief" (the Presidintial theme). Give it a listen on the APM website (
www.apmmusic.com
) or check it out now at
www.sonoton.com
. The description on the APM site reads "
The operative word here is quirky! Cajun tunes and bluegrass tracks get the full makeover in this wildly inventive, creative and utterly unique album."


Recent productions released on the SONOTON label:

QUIRKY BLUES
SCDV228,
an unusual take on the blues!
BLUES GARAGE
SCDV210, contemporary stylings of hard-hitting, blues-infected titles that will rock your socks! with some of Nashville's best studio players!

HARLEM STRIDE PIANO
SCDV190,
co-produced with Billy,
featuring the incredible Russ Petot on piano, Jesse Williams on Bass, and Bill Reynolds, on drums. Original compositions in the style of the era.

LIGHT & INTIMATE
SCDV105
,
featuring Guy Van Duser and Billy Novick, doing what they do best. Check it out on the APM website!


COUNTRY, BLUES & MORE
SCDV141
, now available, featuring Duke Levine on guitars...a wonderful mix of styles & moods for just about any production need. Check it out at
www.apmmusic.com
.
Recent projects include
AMERICANA LANDSCAPES
SCDV130
and
PERCUSSION ATMOSPHERES
SCDV174
, both with major assistance from Mike Radovsky and Tim Lorsch in Nashville. Files were flying back and forth in cyberspace, until the final mixes were sent off to the
SONOTON
Music Library in Germany. Available now on the
www.apmmusic.com
website.
Last summer, Paul composed the opening music for a film produced by
Jamil Simon
for
Spectrum Media
here in Boston. Entitled
Diamonds Development & Property Rights
,
it's a film shot in the Central African Republic to tell the story of property rights reform for artisanal diamond miners. The film was recently awarded a
BRONZE REMI AWARD
at the Houston International FIlm Festival.
Paul is a featured composer on the new
Associated Production Music (APM)
website. You can check out some of his work
here
. You can also check
Katy Perry's
video "Thinking of You", using Paul's music
here
.
The music comes in at 2:50 in the video.

Recently released on the SONOTON label is
BLUES - SPHERES AND GROOVES
, with Billy Novick and Larry Luddecke.
LIGHT AND INTIMATE
, with Billy Novick and Guy Van Duser and
COUNTRY GUITAR 2
, featuring Geoff Bartley will be released later this year.

Comedian Steven Wright has been in the studio recording some original music at Straight Up Music with Larry at the helm.
Paul's next SONOTON project,
GUITAR COUNTRY
SCDV 39
, featuring Geoff Bartley on guitar, is now available at www.apmmusic.com.
Paul just finished a score for Black Pearl Productions for Boston University's Community Service Program.
Check out SONOTON's
CHRISTMAS GUITARS
SCDV024, featuring Geoff Bartley and John Curtis, master guitar players. Look for it in the Christmas or SONOTON Virtual sections at apmmusic.com.
Bill Staines was in (recording with Larry) to record an original tune for the State of Wyoming.
Paul & Billy Novick have composed four tracks for the Sonoton Music Library's latest release,
ECLECTIC SMALL GROUPS,
SCD722. Check it out at apmmusic.com.
GUITAR,
FUNK 'N' BLUES
and
MOODS 'N' BLUES
, are now available at apmmusic.com..
Paul & Larry recently laid down some demo tracks with Howlin' Wolf's guitar player,
Hubert Sumlin
,
at
Hi n' Dry Studios in Somerville, Mass
. with Richard Rosenblatt of ToneCool Records producing. On drums and bass, respectively, were Billy Conway and Bill "Coach" Mather.
Follow these links to some of our favorite collaborators and clients:
SONOTON Music Library
-
check out some of Paul's productions.
The Stable
-
top notch video production with Roy Doolittle at the helm.

Dr. Watson Reid & Americana
-
a great band with Larry on keyboards. They play all over New England and are fun for the whole family.
Berklee Press
-
check out the Instrumental Technique publications, many of which were recorded here at Straight Up Music.